One of the reasons I love living down on the Peninsula is the amount of Op Shops here. You can pick up awesome books for anywhere between 20c and $2, depending on where you choose to shop.
This morning I was dropping off some clothing to the Habitat For Humanity Op Shop, and dropped inside for a look.
Along with a couple of cards, I picked up two books that I know I'll enjoy reading.
Still in great condition, I picked these up for $1
Also, sending off a letter to my Trinket Penpal. Keep an eye out Stephanie!
Alas I will never be an artist!!
Just heard the postie outside, and wow did I hit the motherload of postcards today!!!
Six in total! (Although now this means I'm going to have a major catch up to do on what postcards I need to send out) :)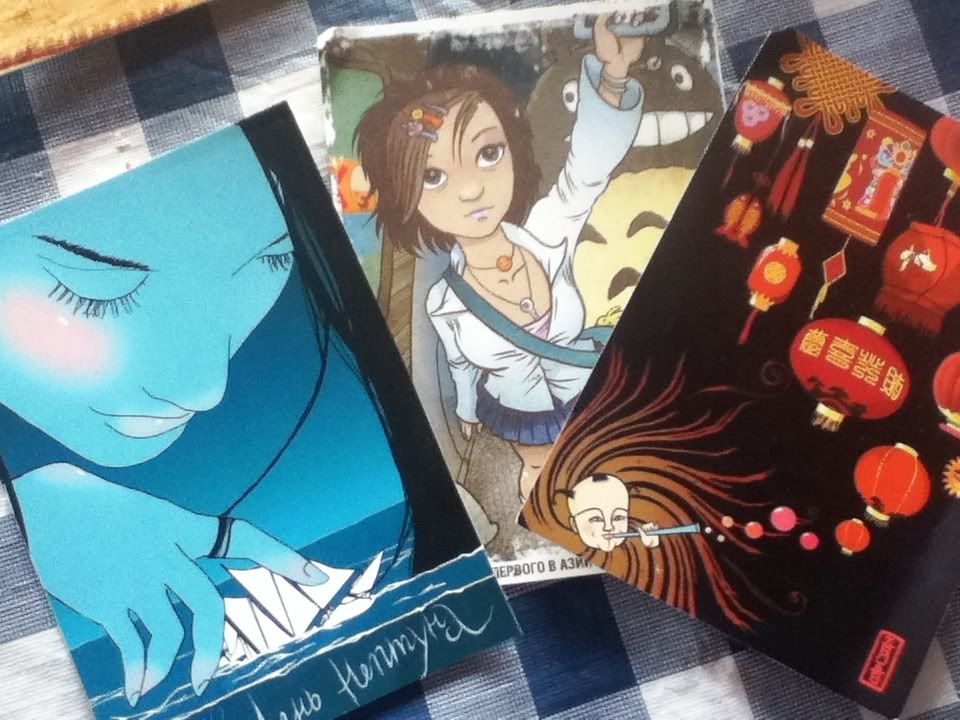 Private Swap from Russia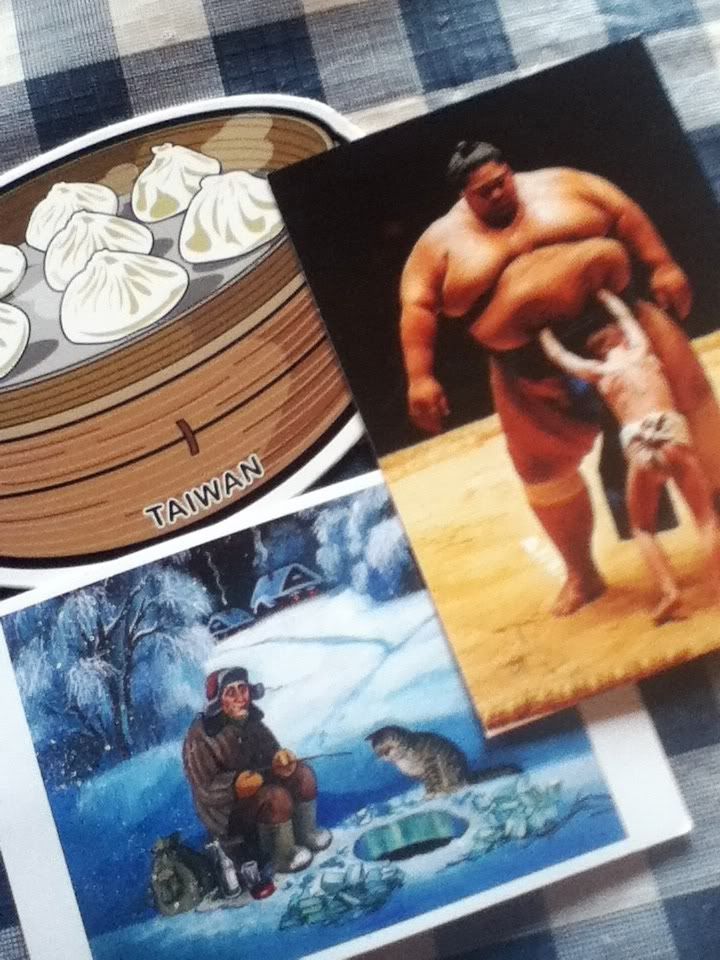 Taiwan up the top, Russia below and Holland to the right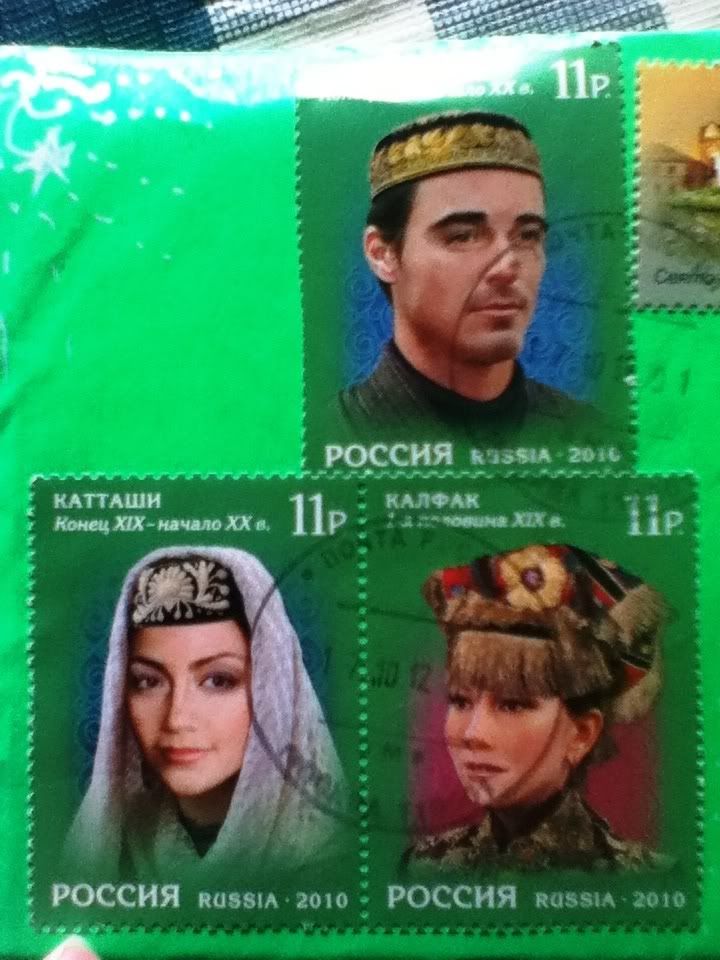 Check these awesome stamps out from Russia!
Don't you think the top one looks a little like Matt LeBlanc?