After discovering the cost of getting eyelash extensions (and just about passing out) I wondered if I could somehow do them myself. I've used fake eyelashes before; the ones you just stick on and take off at the end of the day. But I was feeling vain and wanted 'real' ones. So off I went to Priceline and picked up a set of individual lashes in a kit for around $15.00
After watching a handful of Youtube video's, I was pretty confident that I could do it myself (although I was pretty confident I could bleach my own hair too, and let's not go into that) so off I went to the bathroom mirror...
I tihnk I did a pretty good job for the first time! They are quite even, and honestly it wasn't that difficult.

This morning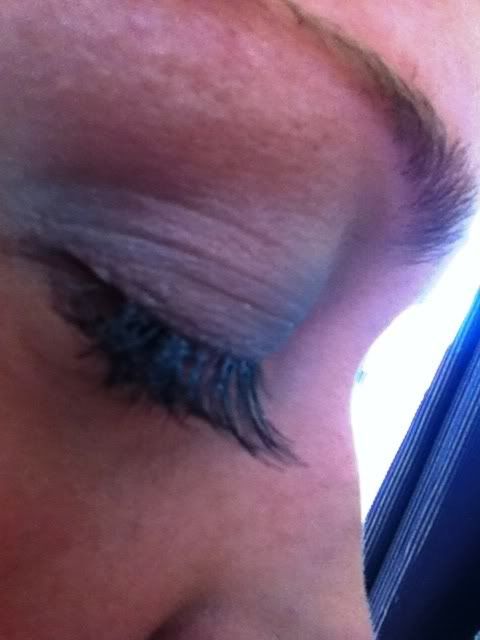 Closer up